"It's a great show for developing relationships. Not only do you get a quiet meeting place for business, but you get plenty of time to socialize in a beautiful location!"

Meghan Dunkel
Evolved Novelties
"Expomark brings the top product manufacturers and retailers together, in the most effective meeting format, in the industry. Our ability to conduct a couple days of business, at fantastic locations, makes this the most desirable show we attend all year."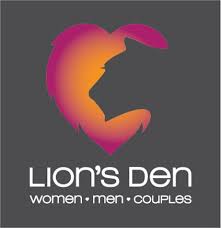 "Expo mark is my favorite show to attend. It puts vendors and their customers together in beautiful locations , with the ability to have quality business discussions as well personal bonding time."

Steve Orenstein
Wicked Sensual Care
"The Expo Mark Show is a fantastic no-pressure opportunity for buyers to spend time with businesses in a private setting. The one-on-one style appointments eliminate interruptions and distractions allowing for productive and efficient meetings to really maximize face time with vendors. We have made great connections at this show and would highly recommend it."

"Expomark …The trade show that brings together the best buyers with the top vendors. It's quality time in amazing locations. I love it!!"

Bonnie Kail
Wicked Sensual Care
"This B2B format is the only way we should be doing trade shows. It gives the personal touch to both buyers and exhibitors."

Bob Pyne Jr.
Williams Trading
"The most productive show ever."

Larry Garland
Eldorado Trading
"Expomark is the show where you can grow your business on an intimate way! "

Martijn Bouwer
Beate Uhse